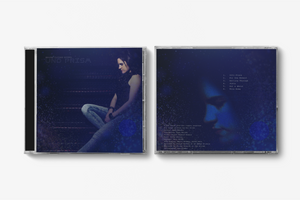 Jazz

 

infused with

 

electronica

 

(nu-jazz, jazztronica)
Six tracker that has

 

jazzy drums, soulful bass lines, lush strings, floaty vocals

 

and

 

vibraphone
The first single 'Into Place' was played by

 

Phil Taggart

 

on the

 

BBC Radio 1

 

Chillest Show
This

 

EP is not available to stream, only two tracks are available on streaming services
🚚  Shipping UK £1.99, Rest of World £4.00
As Played & Reviewed By:
Track Listing
Into Place
For One Moment
Getting Through
Juxta
Out & About
This Home
my thoughts on 2BEHIND CLOSED DOORS"
i am new to this artist but once i heard the music i was hooked and just had to get the cd and it well worth getting , it is not easy to put in a box but that is one reason i love it , and once lock down is over and i am back doing my show on Preston Hospital Radio i will be playing this cd . i am looking forward to more music from this artist
I've found a new love
Great sounds, calming and inspiring. Nu jazz is the new sound for me.
What a find
I just happened to come across this music and I really like it. I've been sharing this around to my friends who I thought might like it because this is one to watch.
Really good music
Arrived quickly and was signed on the front, music was really good - perfect to relax to. Nice one.